Follow this link for a simplified diaper bag checklist
Wouldn't you love to have the packing experience of a veteran mom? In this list, I give you the essentials that will save your life in more than one occasion and make your time outside the home stress-free from blowouts, messes and baby cries.
Wipes

Who knew there were so many different kinds? There is a wipe for every purpose, and this 5 small packs will save your life more than once. Use them all to help you get out of sticky situations.
–Boogie wipes: Clean up that cute little nose with this special wipes that contain saline and will make it easy to remove stuck boogers.
–Johnson's hand and face wipes: A gentle wipe for baby's face when it gets full of solid foods, or spit-up. Use together with a cotton burp cloth, like the gerber prefolds.
–Pacifier Wipes: For those times when your child choose to lose their binky to the floor so they can make a scene. Use a paci wipe and carry on.
–Wet Ones: Great for mom cleanups after diaper changes, or for adults handling the newborn to avoid the spread of germs. You could also carry liquid hand sanitizer.
–Clorox wipes: Clean up that chair that your child is so happily chewing on, and put a regular wipe over that once it's dry. Clean up a restaurant chair or table easily or disinfect major areas. It's kind of strong so make sure to "wash it away" with a gentler wipe once it is dry.
Toiletries and health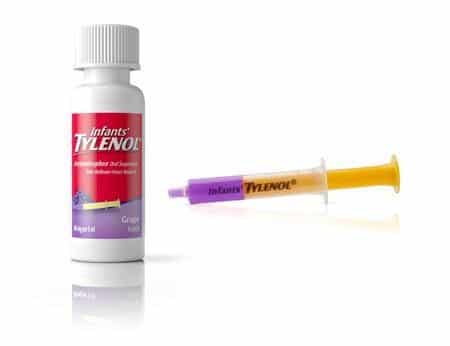 Keep this items neatly packed on a small pouch, it will be all you ever need for your baby on-the-go.
-California baby's bug spray
-California baby's sunblock
-Up&Up Travel Airline Kit
-Thermometer
-Hair brush
-Tylenol
Feeding

-Hand breastpump: Use it to empty your breasts in case baby does not want to feed for a long while.
-Any Formula (ready-to-feed) as backup: I highly recommend the ready-to-feed similac with nipple. It comes in small packs of 6, and it is a nice backup to have in case you are gone for too long, or if dad wants to take over for a feeding. It's way easier than making a bottle every time you want to go out, and it doesn't expire until you open it.
-baby bjorn soft bib: Easy to clean, just rinse away the mess. It prevent spills, unlike fabric bibs that don't catch the mess falling to their laps.
–little green pouch or baby food pouch: Fill up this amazing little pouch with baby food for a mess-free feeding. It has a zipper opening on the top that makes it easy to fill up with a spoon. One of this is enough to be ready if baby wants to feed out.
Clothes
-Two changes of clothes (2 zippered pajamas and 2 onesies)
-A short
-A hat for sunny days
-sunglasses
-socks
-2 bibs
Toys and soothing
-Rattle
-Wubbanub pacifier
The diaper bag
-Diaper bag
-Diapering kit (3-4 diapers and wipes on large ziplock bag)
-burp cloths
-a blanket
-Wet/dry bag (planet wise or skip hop)
Mom stuff
-Nursing scarf
-Lanolin
-Wallet
-Phone